QuickBooks Certified Accountants (ProAdvisors) in Dallas, TX
QuickBooks Online is a wonderful tool for businesses of all sizes to keep financial reports, financial statements and accounting and bookkeeping organized and seamless. While many businesses utilize the platform, QuickBooks ProAdvisors and QuickBooks Online consultants are often needed for initial setup, team training, and ongoing support.
That's where we come in.
QuickBooks Accounting Services in Dallas, TX
Jones Square provides QuickBooks online accounting services to small businesses across the USA from our location in Plano, TX (near Dallas). Our Quickbooks experts have more than two decades of experience and are certified QuickBooks ProAdvisors. We help businesses capitalize on the benefits of using QuickBooks reporting for their business.
Used Properly, QuickBooks Can Be a Powerful Tool
Offers Custom Functionality
...But It Can Also Be Confusing
QuickBooks Services We Provide
From new businesses just starting out who aren't sure what QuickBooks version they need, to seasoned vets who've been around the block a time or two… wherever you are in your QuickBooks journey, our QuickBooks ProAdvisors and consultants can help.
Selecting the best version of QuickBooks for your business
Importing data from other accounting systems

Setting up your chart of accounts
Creating invoice templates
Managing chart of accounts

Providing ongoing QuickBooks support
Outsourced bookkeeping services
Outsourced payroll services
Our goal is to be your trusted QuickBooks accountant & partner. We also provide outsourced bookkeeping, payroll, and accounting services (all US-based) for small businesses across the country.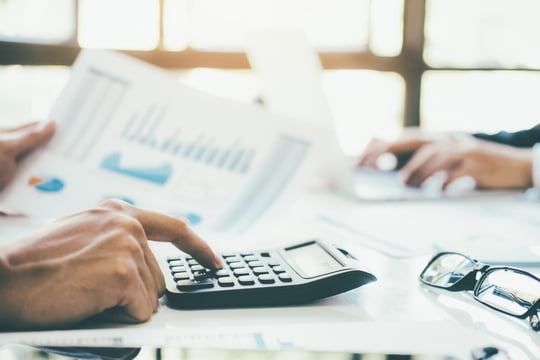 Meet Our QuickBooks Accounting Expert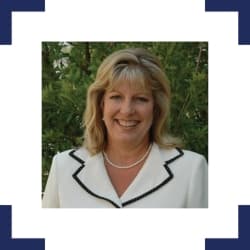 For almost two decades, Dorothy Freeman has supported small businesses through accounting and back office management. She values having the opportunity to learn about each company's unique needs and loves the challenge of creating processes and solutions that result in more accurate and efficient bookkeeping and accounting.
In addition to her years of experience of QuickBooks help in Dallas, Dorothy also brings various skill sets to the table.
Certified QuickBooks bookkeepers from Jones Square are a perfect match for businesses who:
Are new to QuickBooks and don't have an in-house Accountant or Bookkeeper
Cycle through Bookkeepers and need a steady support system for training and ongoing advice
Businesses who use QuickBooks but aren't sure if they're maximizing its full value
When it comes time to file taxes, your business is unorganized and accounting documents and reports are hard to locate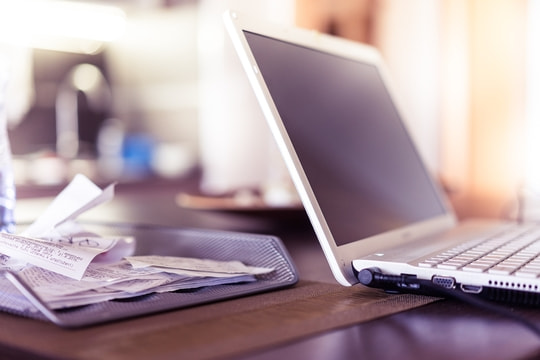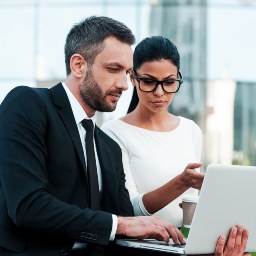 Friendly
Outsourcing doesn't have to feel disconnected and impersonal. At Jones Square, we make it a point to integrate into your company. The more we understand about you, the more we can help.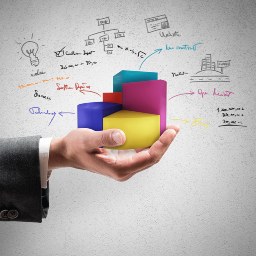 Insightful
We know numbers and you can count on us to keep a close eye on the details. As we manage your bookkeeping, we'll identify opportunities to help your business grow.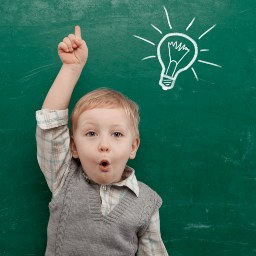 Experienced
Collectively, we have more than 100 years of experience. Our degreed leadership and team of accounting professionals have the knowledge and skills to handle a wide variety of situations.
Looking for QuickBooks help? Let's get started!
What our Small Business Accounting clients are saying
We have had the pleasure of serving small businesses across a variety of industries. From construction to the service industry, we provide a full range of expertise and work with you to understand the unique needs of your company and industry.
Our client's satisfaction is the ultimate gauge of our success. We are proud to be a company our clients can trust.
Debbie Chapman
Owner, TDC Enterprises
"I know I love having you guys do what you're doing for me. Really great to have timely information and tax returns. It has really freed me up so much to start enjoying other things in life!"
Connor R. Bales
General Manager, Lawns of Dallas
"Our experience with Jones Square has been nothing short of fantastic. Their firm currently serves our company in many capacities. Those include controllership duties, corporate and personal tax planning and preparation, financial modeling and forecasting, and general business advising. Their staff is professional, knowledgeable, courteous, and pro-active. This level of excellence begins with their associates and moves all the way to their partners. I would confidently give Jones Square Financial my highest professional recommendation."
Dr. Elizabeth Ritz, PH.D.
Ritz Counseling Services
"My referral to Jones Square came through a highly trusted friend. The Jones Square team has treated me with respect, kindness and patience as I am/was financially quite naive. The staff's knowledge and experience has shaped my financial life so completely so that my goals and actions are now in order. The result is a great peace of mind. I have confidently referred countless clients who need the expert help from Jones Square that results in practical application. I am so grateful for their services!"
Suzanna Harrison
President/Agency Principal Nationwide Insurance
Suzanna Harrison Agency, Inc
"My experience with Jones Square has been wonderful. They have serviced my accounting needs for 10 years plus and are always professional and accurate in their services. I trust them completely and without reservation knowing they always keep my best interests in mind, while following banking/IRS rules regulations. I never worry about the advice I receive from them, since they are so trustworthy. Furthermore, they are quite friendly. I heartily endorse Jones Square without hesitation."
Michael Hollman
Owner, Matco Services
"Jones Square has been wonderful to work with, since I purchased Matco. They are the complete solution to our back-office accounting issues. Their entire team is courteous, professional and know all aspects of what our small business needs."
Contact us. Once we decide that the relationship is a good fit, we'll have an initial meeting. In this initial conversation, we begin to learn about your business and how you are currently handling your bookkeeping and accounting. We also gather your materials, such as bills and reports and take note of your current accounting systems.
When everything is gathered, we begin to assess an ideal service plan. Our service plans are customized to each client based on their needs and can range from full back-office accounting support to a la carte services. See our accounting services here.
This is where the rubber meets the road. Once materials are gathered and we have an action plan, then we begin implementation. We work with the relevant team members to put things in motion. We engage you along the way so you are fully informed of our progress.
Our job doesn't stop at implementation. Once we are on boarded with your company, we begin managing your bookkeeping and accounting, so you can focus on your business. We have regularly scheduled touch points with relevant team members and continuously seek efficiencies in our processes.
A Heart For Helping Small Businesses
Since 1993, Jones Square has been providing bookkeeping and accounting services in the Dallas and Fort Worth, Texas, area. Since then, we've expanded into serving small businesses across the country.
We recognize that many small businesses don't have time or the resources to give the back office the attention it needs. Because of this, we offer affordable and sound accounting and bookkeeping services, so business owners can focus on other aspects of business that really need their attention.