Since 1993, Jones Square has been providing bookkeeping and accounting services in the Dallas, TX and Fort Worth area (we've since expanded to serving small businesses across the country). At the time, we realized that many small businesses don't have time or the resources to give the back office the attention it needs. We began taking the accounting and bookkeeping responsibilities off of the business owner's hands, so they could focus on the core parts of the business. Our partnership has since been a powerful combination as we provide small business owners critical insights about their numbers that they can then apply to important decisions such as how to grow and scale their business.
We also provide a level of trust. Our team of accounting experts are diligent about privacy, and we have a number of checks and balances that assure that your information is accurate and safe. The ability to provide you with an outsource accounting department also eliminates the issue of turnover – something that can not only lead to disruption in the business but security issues as well.


We love working with our business partners and getting to know and understand their processes. We work across industries and provide a wide range of accounting and bookkeeping services that are specific to those industries. We are also constant students of accounting and bookkeeping and make it a point to stay on top of the latest accounting rules as well as the latest technology. We look forward to working with you and learning about how Jones Square can help your business stay organized and grow.

When you work with us at Jones Square, you will have a dedicated team led by degreed accounting professionals in Dallas, TX (specifically, Plano, TX). This team has a full-range of skill-sets and more than 100 years of collective experience in accounting and financial services. Our transparent process is designed to provide you with ongoing communication and keep you informed as we work together. With 65 clients spread over a variety of industries, we provide extensive accounting expertise ranging from construction to the service industry.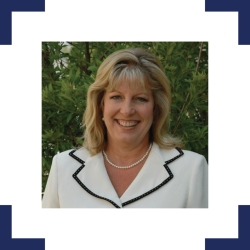 For almost two decades, Dorothy Freeman has supported DFW businesses through accounting and back office management. She values having the opportunity to learn about each company's unique needs and loves the challenge of creating processes and solutions that result in more accurate and efficient bookkeeping and accounting.
In addition to her years of experience, Dorothy also brings various skillsets to the table.
Here are a few of her many areas of expertise: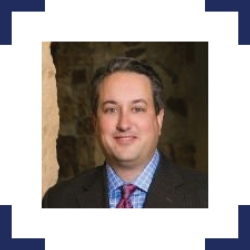 Mike Perkins is the Chief Executive Officer for Jones Square and its parent company Kinsman Ventures. Mike has a long history working with financial institutions and investment partners. He drives the company's vision and an integral part of this is assuring that every Jones Square client has an outstanding experience. Prior to becoming CEO, Mike managed the financial resources of more than 20 operating companies and investment partnerships while serving as CFO.
Mike's areas of expertise span a wide range of areas:
Our Bookkeeping Firm's Plano, TX Office
We provide outsourced accounting services for small businesses across the USA from our location in Dallas, TX (specifically Plano, TX). Virtual accounting means that we aren't constrained to businesses in North Dallas. If you are local to the Plano/Frisco/McKinney area, we're happy to meet with you in person or virtually.